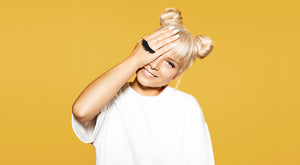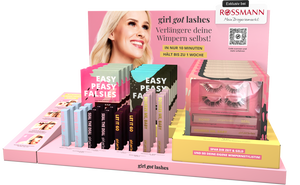 Jetzt auch BEI ROSSMANN
Wir wurden oft von euch gefragt, ob und wo man unsere Wimpern auch im Laden kaufen kann... HERE WE GO!
Du brauchst ganz dringend Wimpernnachschub?! Dir ist dein Kleber ausgegangen oder du hast keine Zeit auf deine Lieferung zu warten?!
Dann ab zum Rossmann deines Vertrauens - dort findest du teilweise limitierte und neue GGL Produkte, die es hier im Onlineshop nicht zu kaufen gibt!!! Schnell sein lohnt sich!
ZUM PRODUKT
Be your own lash artist.
Wave goodbye to mascara and lengthen your lashes yourself - in just 10 minutes! With our method of eyelash extension, you'll have beautiful, studio-quality lashes for up to a week.
Learn more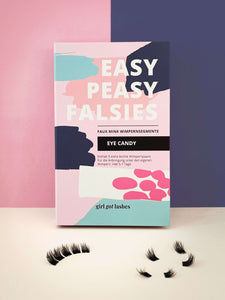 Lengthen your lashes yourself - in just 10 minutes!
With our method, you can easily apply your own lash extensions at home in just 10 minutes! Our extensions feature extra flat, ultra-light lash bands, pre-cut into 4-5 segments for simple application beneath the lash line. Resulting in a totally natural look, undetectable even when your eyes are closed! Try it for yourself!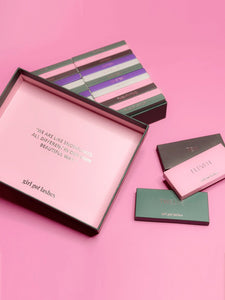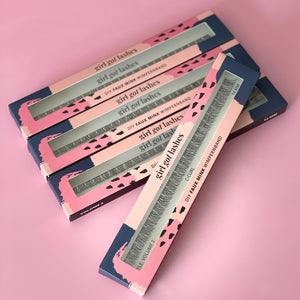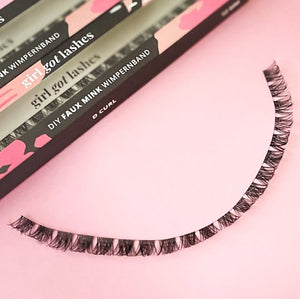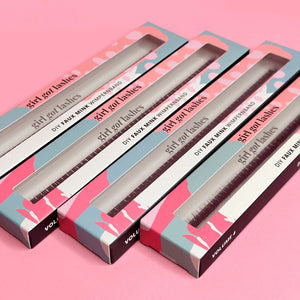 Check out our blog
---
Are your natural lashes getting shorter and thinner after every visit to the lash studio? Ugh! It's annoying to pay all that money every 2-3 weeks just to cause damage...
GirlGotLashes extensions require hardly any care during wear and unlike typical studio extensions, you don't have to clean them regularly with an eyelash shampoo.
If you like to beautify yourself at home, experiment with different lash looks, and want to save both time and money, then GirlGotLashes lash extensions are perfect for you!

Buy your favorite items today, and pay for them in convenient installments or later via invoice. This way, you can take a closer look at the products before you pay for them.